Modified Jeeps for Sale in Simi Valley, CA

Do you want an upfitted Jeep with custom parts and modifications, without going through the hassle of spending time and money researching and installing them? Simi Valley Jeep has your solution. In our modified vehicle inventory, you'll find brand new Jeep models our trained technicians have already customized with the aftermarket parts and modifications you need to hit the trails and look good while doing it.
If you are a Jeep enthusiast looking for a new Jeep Wrangler customized to be one of a kind, then give Simi Valley Chrysler Dodge Jeep RAM a call at 805-387-9755.

Custom Jeep Wranglers in Simi Valley, CA
At our Jeep dealership in Simi Valley, CA, you'll find custom Jeep Wrangler models upfitted with aftermarket Jeep parts like fender flares, lift kits, custom wheels, and bumpers. All of our modified Jeeps have been customized to take on the trails with equipment such as larger tires, winches, and aftermarket LED lighting. The modified Jeep Wrangler models in our inventory are unique and one of a kind, so you'll be turning heads on the road and on the trails.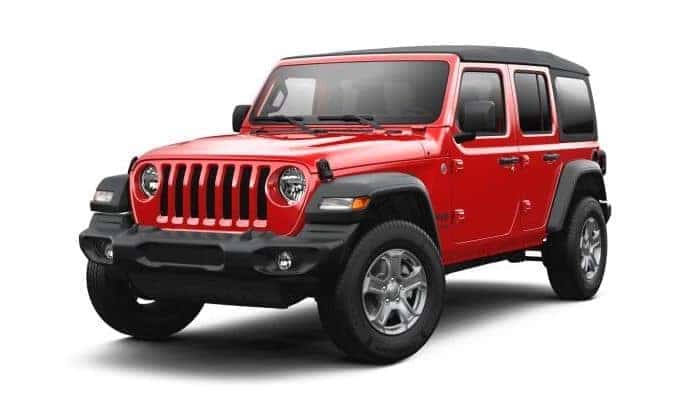 Contact Us Today to Get Your One of a Kind Jeep!
Do you see a custom Jeep in our inventory you'd like to take for a spin? Call Simi Valley Jeep at (805) 624-5705 to get behind the wheel of one of our one of a kind Jeep Wrangler models. You won't see another upfitted Jeep like ours on the road, so be the first to take one home today. Be sure to check out our new or pre-owned Jeep inventory for even more models available at our dealership in Simi Valley, CA.